Pronia Medical Systems, Inc. is a privately held company with offices in NY and PA.  The original co-founders remain in their original roles.  Our mission is to develop the most effective glycemic control protocols that eliminate hypoglycemia while considering the demanding workflow of critical care nurses, and the budgets of healthcare systems.
Michael R. Marvin, MD, FACS; Chief Executive Officer,  Chief Medical Officer and Co-Founder

Dr. Marvin is an actively practicing transplant and hepatobiliary surgeon in Pennsylvania. He is the Chair of the Department of Transplantation and Liver Surgery at Geisinger Medical Center. Prior to his relocation to Pennsylvania, Dr. Marvin was Chief of the Division of Transplantation, and Associate Professor of Surgery at the University of Louisville.
Dr. Marvin graduated Summa Cum Laude/Phi Beta Kappa from Muhlenberg College, Allentown, PA in 1988. He then attended Medical School at Columbia University's College of Physician's and Surgeons (1988-1992), where he was elected to the Alpha Omega Alpha medical honor society. Following graduation, Dr. Marvin completed a decade of training at Columbia University's New York Presbyterian Hospital which included surgical internship and residency, three years of basic science research and a two-year multi-organ (kidney, pancreas and liver) transplant fellowship.
His interest in glucose control in critically ill patients developed after reading an article in a journal and initially applied the Yale Protocol to liver transplant patients only as part of a quality improvement tool.  The nurses then "ran with it" and expanded the use of Dr. Marvin's "spreadsheet-driven insulin dosing calculator" to all ICUs throughout the hospital.  Dr. Marvin then realized the need for a more robust system and partnered with long-time friend and colleague, Dr. Besterman, to create GlucoCare.
Brian J. Besterman, MD;  Co-Founder, CIO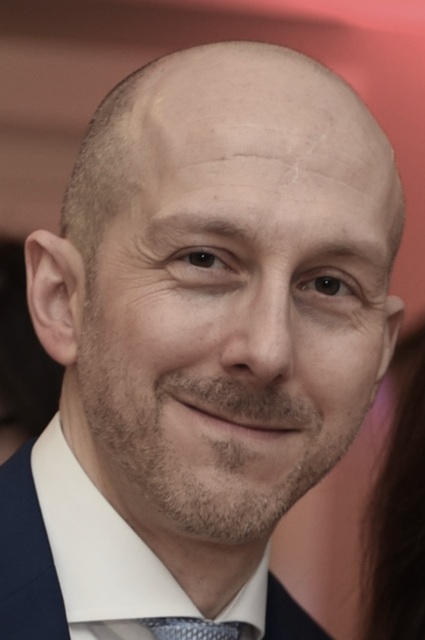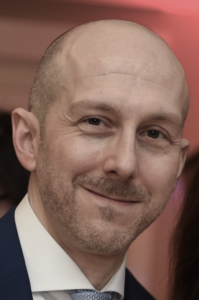 Dr. Besterman has been designing and building computer software for over 25 years. He has held senior technology positions for over 10 years, including Chief Technology Officer at Walker Digital, the company that created Priceline.com. He has built systems and consulted for such well-known companies as Sony, Bechtel, and the 9/11 United Services Group.
Dr. Besterman received his medical degree in 1993 from Columbia University's College of Physicians and Surgeons, where he was elected to the Alpha Omega Alpha honor society. He was awarded a Bachelor's Degree in Biophysics from the University of Pennsylvania in 1989, graduating Magna Cum Laude. Dr. Besterman is a member of the Phi Beta Kappa honor society.
Clinical Advisors:
Neil A. Halpern, MD, FCCM, FCCP, FACP
 
Chief, Critical Care Medicine Service; Medical Director, Respiratory Therapy
Dr. Halpern graduated Mount Sinai School of Medicine in New York in 1981 and trained in Internal Medicine at the Mount Sinai Medical Center and Critical Care Medicine (CCM) at Presbyterian University Medical Center, Pittsburgh. Since 1999, he is Chief of CCM and Medical Director of Respiratory Therapy at Memorial Sloan-Kettering Cancer Center, NY and is Professor of Medicine and Anesthesiology at Weill Cornell Medical College, NY. Dr. Halpern is a Fellow of the American Colleges of Physicians, Chest Physicians and CCM and is a member of the Editorial boards of Critical Care Medicine and ICU Director. He is a prolific author and speaker specializing in cost and use of critical care in America, innovations in ICU design, use of nurse practitioners in critical care, and point of care testing. His 20 bed adult medical-surgical ICU was awarded the national ICU design citation for 2009. He is also an advisory member of several ICU informatics and point of care testing corporations and is president of Critical Care Designs, a New York based ICU design consultation group.
Silvio E Inzucchi MD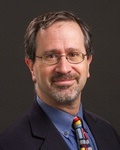 Professor of Medicine (Endocrinology); Clinical Director, Section of Endocrinology; Director, Yale Diabetes Center; Director, Endocrinology & Metabolism Fellowship; Director, Yale Affiliated Hospitals Program
Dr. Inzucchi is the developer of the Yale Protocol.
Business Advisors:
Joshua Makower, MD, MBA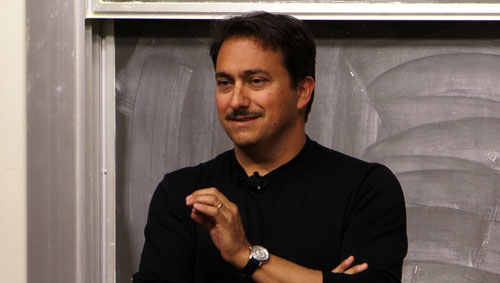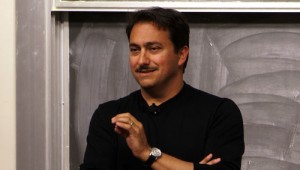 Josh has dedicated his life to the creation of medical technologies which improve the quality of life for patients and is the CEO and Founder of ExploraMed Development, LLC, a medical device incubator based on the west coast.
He is also a Venture Partner with New Enterprise Associates where he supports the investing activity in the medical device arena.  Josh serves as a Consulting Professor of Medicine at Stanford University Medical School and co-founded Stanford's Biodesign Innovation Program.  A compendium of the materials created to support the teaching efforts in the Stanford Biodesign program has recently been published under the Cambridge University text title of:  Biodesign: The Process of Innovating New Medical Technologies.
Josh has founded several companies through the ExploraMed incubator which have achieved successful M&A transactions including Acclarent, Inc., a company focused on developing novel therapies in ENT, which was acquired by J&J in 2010, TransVascular, Inc., a company focused on the development of a completely catheter-based coronary bypass technology, which was acquired by Medtronic, Inc. in 2003, and EndoMatrix, Inc., a company focused on the development of a novel therapy for incontinence and GI Reflux, which was acquired by C.R. Bard in 1997.
Up until 1995, Josh was Founder and Manager of Pfizer's Strategic Innovation Group, a group chartered to create new medical device technologies and businesses for Pfizer's medical device businesses.
Josh also serves on the Board of Directors for NeoTract, Inc., Vibyrnt, Inc., Moximed, Inc., Intrinsic Therapeutics, Inc., ExploraMed Development, LLC, and Ceterix, Inc.
Josh holds over 100 patents for various medical devices in the fields of Orthopedics, ENT, Cardiology, General Surgery, Drug Delivery and Urology.  Josh holds an M.B.A. Columbia University, an M.D. from the New York University School of Medicine, and an S.B. in Mechanical Engineering from the Massachusetts Institute of Technology.
Edward Ikeguchi, MD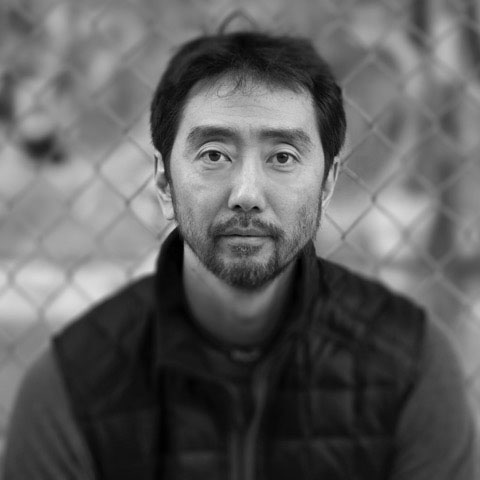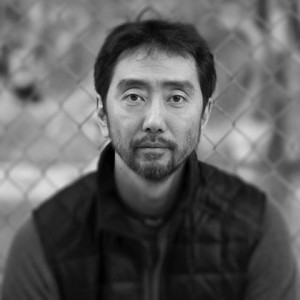 Dr. Ikeguchi is a board certified urologist trained at the Columbia University's College of Physicians & Surgeons.  After completing residency in general surgery and urology followed by fellowship in neurourology, he remained in academic practice with Columbia University until founding Internet technology company OceanTek in 1995, which specialized in creating software products for web security and social media.
In 1999 after a successful exit from OceanTek, with the same team, he co-founded medical informatics company Medidata Solutions, focusing on applying web-based systems to the pharmaceutical industry and the drug-development life cycle. Initially as CEO and subsequently as CMO, he grew the company through its early stages, developing sales, service and regulatory compliance operations. Later in his involvement he grew the company's market presence to leadership positions in Europe, Japan and China. Medidata Solutions successfully completed its initial public offering in June 2009 (NASDAQ: MDSO).
Dr. Ikeguchi is now CEO of AiCure, based in NYC.
Michael O'Neil
Michael O'Neil has spent his career in leadership roles designing and realizing complex business software systems.  He is currently a Partner at New York technology consulting firm Control Group, where he is heading up a new Enterprise Innovation and Transformation practice.  He has previously served Control Group over a number of years as CTO and as a board advisor, and he founded and grew the application development and systems architecture practices there.  Prior to his current tenure at CG, Michael was EVP Technology and Development at Walker Digital Table Systems, responsible for technical product design, implementation and delivery.  Prior to that he has held executive management and technical leadership positions at companies in diverse industries including Deutsche Bank, MLB Advanced Media, AXA/Equitable, Metlife and Oxford Health Plans.  Michael has over 20 years of experience in designing and building applications and technical infrastructure, from vision and concept definition through logical and physical design, engineering, testing, production readiness, rollout and high-traffic operations.  His areas of specialization include high-availability engineering, virtualized infrastructure,  database design, service-oriented architecture, messaging-based systems, large platform performance and scalability, systems security, and analytics and decision support systems.